EdiGene finishes successful round of financing
Time:21-04-21 17:41
Form: CHINA DAILY
Views:39
CHINA DAILY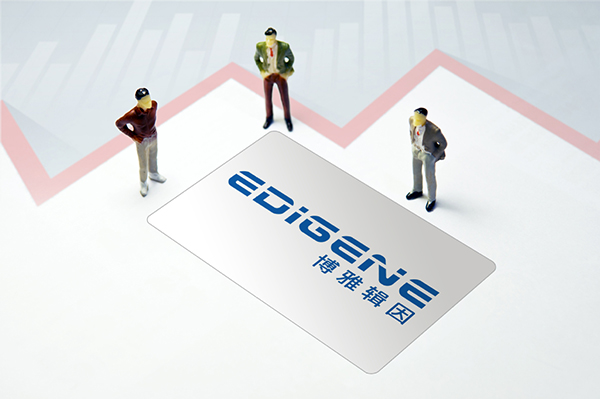 Chinese biotech firm EdiGeneInc announced the successful completion of a 400 million yuan ($62 million) round of Series B Plus financing on Wednesday. [Photo/IC]
Chinese biotech firm EdiGeneInc announced the successful completion of a 400 million yuan ($62 million) round of Series B Plus financing on Wednesday.
EdiGene is a biotech company developing genome editing technologies to accelerate drug discovery and develop novel therapeutics for a broad range of diseases. The company previously completed a Series B financing round of 450 million yuan in October 2020.
Loyal Valley Capital led the round, and new investors included BioTrack Capital and Sherpa Healthcare Partners, along with continued support from existing investors such as IDG Capital, Lilly Asia Venture, 3H Health Investment, Huagai Capital, Sequoia Capital China, Alwin Capital and Kunlun Capital.
Proceeds from the financing will be used to advance the company's pipeline into clinics and to scale up business operations, the company said.
Wei Dong, CEO of EdiGene, said the company is speeding up portfolio advancement and scaling up its business footprint, and the new round of financing enables the company to continue efforts in translating gene-editing technologies into therapeutics and further grow in terms of scale, global competitiveness and business development.
Adding to its existing Beijing R&D center and Guangzhou Clinical Application Center, the company has opened a Clinical Development Office in Beijing, a Business Development Office in Shanghai and an R&D center in Cambridge, Massachusetts, USA.
In January 2021, the Center for Drug Evaluation of China National Medical Products Administration approved EdiGene's investigational new drug application for ET-01, an investigational CRISPR/Cas 9 gene-editing therapy for patients with transfusion dependent β-thalassemia. It marks the first gene-editing therapy and the first hematopoietic stem cell therapy IND application approval in China.
---
Source:https://www.chinadaily.com.cn/a/202104/21/WS607ff344a31024ad0bab9687.html
Return